As confirmed in our recent communication, we are making a major investment in our systems. This will result in changes to how we operate the bank accounts linked to our products, and we are taking the opportunity to also make some general alterations to our terms and conditions.
The changes we are making take effect from 4 September 2020 and are explained in the letter we sent to you. You may also find the additional questions and answers below helpful.
Please download, read and save a copy of the terms and conditions for your product below. These terms and conditions take effect from 4 September 2020.
---
Updated terms and conditions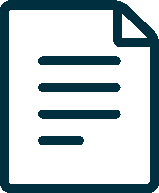 SIPP Terms and Conditions
The SIPP Terms and Conditions are applicable to the following products:
James Hay Modular iSIPP
James Hay iSIPP
James Hay Private Client SIPP
James Hay Partnership SIPP
IPS SIPP
IPS (2008) SIPP
IPS Pension Builder SIPP
IPS Family SIPP
Additionally, these terms apply to any products which are part of the James Hay Personal Pension Plan.
Applicable to James Hay Wraps which are not held in the name of an individual.
---
---
Wrap, Modular ISA and Modular GIA only
Once the changes take effect on 4 September 2020, the bank accounts for the Wrap Investment Portfolio, Wrap ISA, Modular GIA and Modular ISA products will be held in the name of James Hay Wrap Managers Limited, which is the provider of these products, rather than in your name. This means we will no longer need to act under Power of Attorney in order to operate these bank accounts and products, nor will we need to ask for Power of Attorney should you open one of these products in future. If we already have a Power of Attorney in place over your product, this will remain on file but we will no longer act upon it. You therefore do not need to take any action regarding this change.
The money in the Wrap Offshore Bond is already held on a pooled basis as the money is owned by RL360, the provider of the Wrap Offshore Bond, rather than you as the customer. There are also no changes being made to the terms and conditions of the Wrap Offshore Bond.