What we do matters
At James Hay our customers are at the heart of everything we do. We strive to deliver service excellence through Advisers so they can enable Investors to navigate the second half of their financial lives.
Handling pensions and investments for more than 58,000 clients and £27bn in assets, James Hay have helped to grow people's savings and sense of security for more than 40 years. Today, we're developing the careers of more than 650 people too, across a range of locations.
Our values
We all have a huge part to play in enabling investors to achieve their aspirations. Every conversation, every decision, every role is vital to enhancing people's experience of James Hay – whether directly or indirectly. That consistent quality and experience is because our colleagues all live and breathe the same values. They're the bedrock of our business:
Think investor
Do the right thing
Work as a team
Take responsibility
Start your journey now and scroll to
Current vacancies
Your potential and perks
Our people matter. We want you to feel recognised and rewarded for what you do – and supported to achieve your ambitions.
Your benefits
In addition to a competitive salary, you'll enjoy:
A flexible 35-hour working week
25 days' paid annual leave with holiday trading options
Good pension with matched contribution of up to 6%
Income protection and death in service benefit of four times your salary
Optional excess-free private medical insurance for you and your family
Support for your physical and mental health
Long service awards, including extra holiday days and cash bonuses
A workplace that values diversity and your individual talents.
Learning & Development
At James Hay, continuous professional development isn't just about ticking boxes – it's in our DNA. We'll support you to be the best you can be in a variety of ways:
Through the James Hay Learning Academy, we offer a wide range of face-to-face training courses.
Our eLearning System offers digital learning to support mandatory FCA training, including GDPR, Anti-Money Laundering, Anti-Bribery & Corruption and Health & Safety.
We also pay for relevant external training courses and apprenticeships.
Apprenticeships
As part of our dedication to providing our colleagues and communities with opportunities to develop, we offer several successful apprenticeship programmes. Apprentices are supported throughout by their managers and a skills coach from an accredited training provider.
Change
The Change Delivery Team brings James Hays' hopes and dreams to life! Their goal is to work with the wider business to establish the best way to deliver change and improvements - whilst ensuring the proposed delivery fits with the overall objectives, strategy and financial aims of the organisation. This team works with the business and delivers for it.
---
Commercial
The Commercial department includes sales (office-based and field sales), Marketing, Proposition, Technical Support Unit, Insight, Customer Experience and Platform Consultants. Between them, these teams steer the development of the products and services we offer, manage the relationships with advisers and investors and take responsibility for delivering an excellent customer experience.
---
Finance
From accounting to facilities, purchase leger and procurement as well as forecasting and support, this is a dynamic team of numerical experts who provide valuable insight into and oversight of the business.
---
Human Resources (HR)
An energetic and proactive area of the business, the Human Resources department looks after careers, culture, learning and development, onboarding and internal communications to name just a few!
---
Information Technology (IT)
With roles for developers, systems experts and User Acceptance Testing specialists, service desk operators and more, the IT department provides a multitude of opportunities spanning the whole IT gambit.
---
Legal and Company Secretarial
A group of legal and company secretarial professionals providing advice, guidance and support to the James Hay business on a variety of corporate and legal matters, including the governance of the companies within James Hay, commercial agreements, intellectual property, litigation and core products, in particular pensions, along with trusts and investments. Part of the work involves the team drafting, negotiating, amending and reviewing legal documents to ensure that the business operates in accordance with legislative requirements, and to ensure that legal exposure of the James Hay companies is minimised. Predominantly based in Salisbury, the department also has a presence in the Bristol office. 
---
Operations
Operations is the engine room of the business – and the largest business area in terms of people. With teams looking after everything from the opening of new products, arranging the transfers of cash and assets, paying benefits to investors, placing investments with fund managers and acting as point of contact for our financial adviser population, our Service Executives have a wide range of customer service skills, processing capabilities and technical expertise.
---
Risk & Compliance
Risk & Compliance - As a second line Centre of Excellence, Risk & Compliance provide guidance, oversight and advice to the business on a variety of risk and regulatory matters including; Financial Conduct Authority (FCA) conduct, data protection, anti-money laundering and risk management. The department also provides independent monitoring and assurance of the business against James Hay's regulatory risk appetite and provides assurance to the Board that the business is operating within a compliant framework and delivering fair customer outcomes. Predominantly based in Salisbury, the department also has a presence in the Bristol and London offices.
---
We asked a number of James Hay staff members from different areas of the business to share their journey with us so far.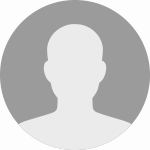 Alan Russell, Head of Technical and Business Support
Joined 1997
Location: Salisbury
I've been able to enjoy great career progression here, going from administrator in the old SIPP division through to management roles in Benefits and Investments. Over time I gravitated towards the technical side of the business, and became department head. All my career development was made possible by the on-the-job training I received over the years, and the opportunities James Hay provided for me to gain external professional qualifications.
I enjoy working with the people in my team, and the opportunities a company like this offers those who are prepared to work hard. As I always tell my staff, pay attention to the details, and don't be afraid to ask questions if you aren't sure. You'll be amazed at the places a career at James Hay can take you.
---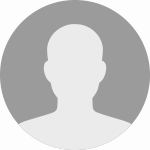 David Lucas, Senior Platform Consultant
Joined 2013
Location: Home-based, but national
At James Hay, if you're prepared to put yourself forward, and look for responsibility, there's real role mobility available, with a compensation package to suit – my career so far is proof of that. I came in as a trainer and wound up being taught a heck of a lot by being around some inspirational and amazing colleagues. And because managers appreciate – and are prepared to reward – skills and ambition, I've been able to move up into a consultancy role and grow from there.
And here's the secret, it's fun! The sheer variety of people I've been fortunate enough to meet, both as colleagues and clients, makes this a stimulating and vibrant environment to work, and thrive, in. 
---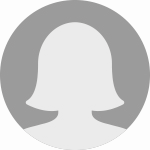 Petrece McLeod, Business Development Manager 
Joined: 2018
Location: London
It's amazing the difference a supportive management team can make to your career. I've been offered incredible sales training at every opportunity, from call listening to think investor training courses, and it's all thanks to the interest my managers have taken in my professional development.
I love the challenges that working in a busy sales environment brings, and there's no better place to learn and develop your skills than James Hay. And what's great is that my willingness to grow and further myself has been identified and rewarded with opportunities to move up to the next level. I'm excited to know that I work with a company that values my desire to better myself.
---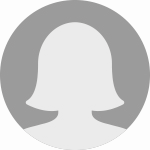 Samantha Prince-Mernick, Press Officer 
Joined: 2013
Location: London
I started out as a Corporate Communications Executive, and thanks to the great mentoring and training I received, I've progressed to my ideal role as Press Officer.
I love the dynamic atmosphere here in the Marketing and Sales offices, and James Hay have always encouraged me in both my career and personal goals. In my case, that meant improving my overall health, and I'm happy to say I've done that, thanks in no small part the flexibility that the opportunity to work from home brings. 
Joining James Hay means joining a family, and my colleagues are so supportive. Every day I get to work with great people who care about what they do and have a positive impact on our customers. 
---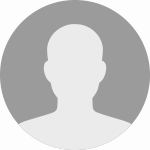 Steve Hardy, Senior Platform Consultant
Joined 2007
Location: Home-based
I've been given the freedom and opportunity to explore so many roles here at James Hay. The sheer variety of departments and projects I've worked with has given me exposure to different aspects of the financial services industry, and this freedom has helped me grow on many levels.
Working at such a large and established company means there's always opportunity to expand your professional network, find new opportunities to gain knowledge, and evolve your career in more ways than I ever thought possible when I first started out. 
---
Salisbury
Dunn's House
St Paul's Road
Salisbury
SP2 7BF
London
1st Floor
Marlow House
1a Lloyd's Avenue
London
EC3N 3AA
Bristol
One Castlepark
Tower Hill
Bristol
BS2 OJA
Milton Keynes
K1
Kent's Hill Business Park
Timbold Drive
Kent's Hill
Milton Keynes
MK7 6BZ
---
Our current vacancies
If you would like to apply for any of the vacancies listed and join our team please send your CV to jh.recruitment@jameshay.co.uk or apply online directly.
Please state which role you are applying for, explain any gaps in your employment, state the salary you are seeking and confirm that you have read and understood the Candidate Privacy Notice.