Following a review of our business we are changing the pricing structure across our products. This will enable us to continue to invest and further improve the technology and service provision, whilst running a sustainable and scalable business.
We are changing the level of some charges, introducing new charges and reducing or removing some ancillary charges. The effective date of the pricing changes on SSAS will be 31 July 2017.
Alastair Conway, CEO James Hay Partnership, explains in more detail below why we are making changes.
---
SSAS Charges Schedule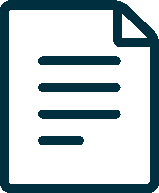 SSAS Charges Schedule
---
Letters distributed to Scheme contacts
---
Further information
If you have any questions about these changes, please contact our SSAS department on 03333 205 392.