We asked two James Hay staff members to share their journey with us...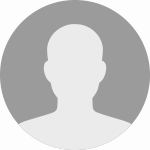 Jon's story...
I started my career at James Hay in 2014 as an Assistant Service Executive in the settlements department with very little knowledge of the pensions industry, but with an eagerness to learn. I later progressed to become a Service Executive, then Senior Service Executive, taking on more advanced tasks and training colleagues.
James Hay has always acknowledged my ambition to progress and supported me with training and provided opportunities to move forward in my career.
In 2017 I moved to the customer relations team, dealing with multiple investor queries where each case is unique. I enjoy investigating cases, forensically putting a timeline together of events that led to the customer getting in touch with our team. Most of all, I enjoy the satisfaction of dealing with the investors query in a timely and professional manner leading to a positive customer experience.
---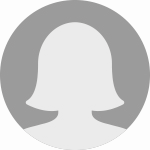 Sofia's story...
I graduated University and started a hands-on admin job for a small investment firm in London. Eventually, the scope to do more within that team ran out and with my experience and qualifications under my belt, I decided to move into market research. In this role, I took on studying towards a post-grad Diploma whilst learning on the job.
After six years working for the same firm, I decided it was time to take the next steps in my career so I sought out a new role that would be more conducive to a good work/life balance. I didn't expect to find a newly created role at James Hay that took my existing role to the next level by incorporating senior management responsibilities and therefore jumped at the chance to join the company. With the Diploma almost complete, I was able to finish it whilst starting my new role at James Hay with the support from my new team to succeed.
As James Hay transitions from being a traditional SIPP provider to an investment platform, I'm excited to be part of the journey. There is a huge amount of scope at James Hay to really shape the business of the future. At a time where change is becoming the norm, being a part of this and having the ability to impact what we focus on next is really rewarding.
---
Start your journey now
Discover what opportunities are currently available