What would you like to do?
Explore how I can invest for retirement
Our Modular iPlan brings pensions, ISAs and other investments together in one place.
Find out more
See what I could get in retirement
Get a personalised illustration to see what you could get by investing with James Hay.


Find out more
How can I take money out of my pension
If you are 55 or over, you can start accessing your pensions now – and we're here to help.


Find out more
Register for an online account
Set up your James Hay Online Account now – and get ready to invest.


Find out more
---
From age 55, you have lots of choices as to how you access your pension funds. We're committed to helping you making the most of these freedoms. But it is also important that you make sure that any course of action is suitable and you fully understand the risks involved.
---
Please note: Flexibly accessing your pension – either through UFPLS or flexi-drawdown – will limit how much you can make in new contributions to any registered pension scheme to £4,000 a year.
---
Transferring pensions to us
First off, if you want your James Hay Modular iSIPP to include any pension funds you've built up with other providers, you or your financial adviser will need to request a pension transfer. You can transfer funds that are not yet in drawdown or those that are already in flexi-access or capped drawdown.
Not all pensions are suitable for transfer as it can result in losing valuable guarantees or benefits included in the original scheme so we strongly encourage you to seek regulated financial advice before making a transfer. See 'Consolidating pensions with James Hay' to learn more.
Ways to take your pension with James Hay
Once you have set up your Modular iSIPP, here ae the ways you can take money out of your pension fund from age 55, and the risks to consider.


If you moved into income drawdown before the pension freedoms were introduced on 6 April 2015, you may be in a capped drawdown A pension income drawdown arrangement where the value of withdrawals allowed per year is kept within strict limits set by the government. But, in return, the individual can still make pension contributions up to the annual allowance. Capped drawdown was withdrawn to new investors from 6 April 2015. All new income drawdown arrangements are now set up as flexi-access drawdown. scheme, where the amount of income you can take is kept within strict limits. You can transfer capped drawdown arrangements into the James Hay Modular iSIPP.
You can move out of capped drawdown into flexi-access drawdown A pension income drawdown arrangement where there are no limits on how much can be taken out of a pension fund or when. All income drawdown arrangements set up from 6 April 2015 onwards are offered on a flexi-access basis. Once a pension fund is moved into flexi-access drawdown, an investor can only make new pension contributions (including tax relief) of up to £4,000 a year. See also Capped drawdown. at any time at James Hay. However, some people choose to stay in capped drawdown. This can be because they like the limits put on the income they can take. Also, those in capped drawdown can pay in up to £40,000 a year, including tax relief, whereas those using UFPLS or flexi-access drawdown are limited to making new contributions of £4,000 a year.
Please note, it is not possible to combine capped drawdown and flexi-access drawdown in the Modular iSIPP.
Risks to consider
Drawing down too much money can deplete a pension fund and reduce its ability to generate a sustainable income throughout retirement
If the fund remains invested, its value can fluctuate and experience losses as well as gains.
The level of income you can draw down is not guaranteed.
Determining an appropriate investment strategy to generate a sustainable income and maintain the value of the remaining fund can be complex and may require financial advice.

Getting advice and guidance
The choices you make for your pension fund can determine the level of income you receive for the rest of your life. For this reason, investors are recommended to seek regulated financial advice and guidance to decide the best course of action to take.
James Hay cannot provide advice. If you would like to speak to a financial adviser but do not have one, please visit www.unbiased.co.uk or call 0800 023 6868 to find a regulated adviser in your area.
If you are planning to take money out of your pension in the near future, you are also entitled to free, impartial guidance from Pension Wise. You can receive Pension Wise guidance online, over the phone or face to face. Visit www.pensionwise.gov.uk or call either 0800 138 3944 or 0300 330 1003 (from outside the UK +44 20 3733 3495), if you wish to use this service.
Annuities
At or before retirement you can use some or all of your pension fund to buy an annuity to provide a guaranteed retirement income. James Hay does not provide annuities. But you are free at any time from age 55 to use your James Hay Modular iSIPP fund to buy an annuity with a third-party provider.
Factsheet
Read more about your options for accessing your pension here.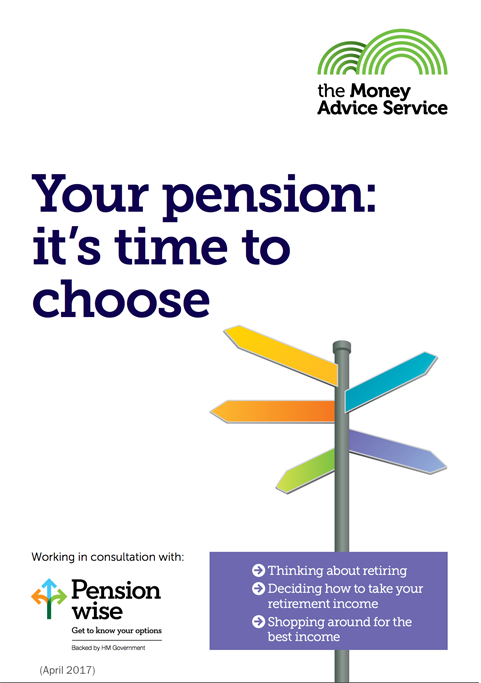 The Money Advice Service has produced a brochure to explain your options at retirement.
> What could I get in retirement
> Making the most of pension freedom
> What you can do at 55 and how we can help
> Consolidating your pensions with James Hay
> How to take money from your pensions with James Hay