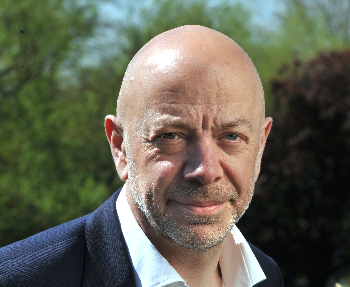 Alastair Conway
Chief Executive Officer
Alastair cut his teeth in financial services as an IFA. That grounding at the coalface of financial services has never left him. As CEO of James Hay understanding the challenges advisers and their clients face is brought to bear on the direction he is taking the business – making it the platform for retirement wealth planning, focused on delivering unparalleled choice of investment type, wrapper, fund and drawdown options.
Life before James Hay: Before he took the reins at James Hay, Alastair was Sales and Marketing Director of Cofunds, so he knows the UK platform market - and its challenges - inside out. Amongst the various other roles he has held in his 27 year career in financial services, he worked with Zurich International on its global market & distribution strategy, was Head of Proposition and Commercial development at Sesame, the largest IFA network in the UK, and Chief Executive of The Clear Group.
---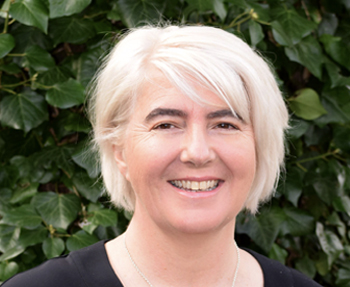 Julia Warrack
Chief Operating Officer
A platform thrives when Technology and Operations are seamlessly aligned. Julia likes nothing more than bringing commercial propositions to life through the innovative use of technology. Coming from a background of leveraging technology to deliver business transformation and improve user experience, she brings extensive knowledge from a varied and success-rich career to ensure service excellence underpins the next stage of James Hay's development into a fully fledged platform.
Life before James Hay: Julia is a highly experienced business leader and entrepreneur with a proven track record spanning eight industry sectors, including Financial Services (both Investment and Retail Banking), FMCG, Hospitality, Manufacturing and the Public Sector. Most recently Julia was Managing Director at JPMorgan Chase, accountable for Banking Technology within the EMEA region.
---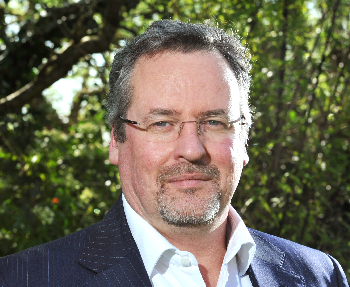 Iain McCoo
Chief Financial Officer
James Hay is part of the well capitalised and profitable IFG group. The platform has a financial strength rating of 'B' from AKG Consulting and has been profitable every year since launch. Iain's 10+ years' experience of strategic planning and growing operations will be brought to bear on ensuring the platform builds on its solid foundations and translates continued profitability into client-focused innovation through investment back into the business.
Life before James Hay: Iain spent over 14 years at Lehman Brothers in CFO, Strategy and Project lead roles, including delivering the infrastructure for the Lehman Brothers bank in Brazil and, as part of the executive team, setting up the captive site in India. Head of IBD management reporting administration, Morgan Stanley Head of Switzerland IBD finance and projects for Europe, Credit Suisse
---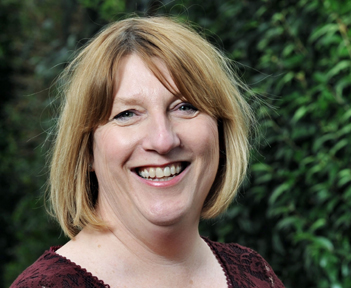 Penny Garnett
Director of Human Resources
A business is nothing without a strong team behind it and a clear goal to work towards, and it's no different at James Hay. With a team of over 600 staff it's important to harmonise business performance by providing excellent customer service to all of our customers and valuing the importance of working collaboratively as part of a team, something we pride ourselves on as a business. Penny specialises in modernising the HR function and delivering change and value, and her 15 years experience of building and leading high performance teams across the globe is sure to bring the best out of the James Hay team.
Life before James Hay: Before joining James Hay, Penny was working as Head of Employee & Industrial Relations at the BBC where she chaired the National Joint Council and managed relationships with the five entertainment Trade Unions. Her other HR Director roles span across various different sectors including the Walt Disney Company, First Choice Holidays, Aon, Morgan Stanley and American Express.
---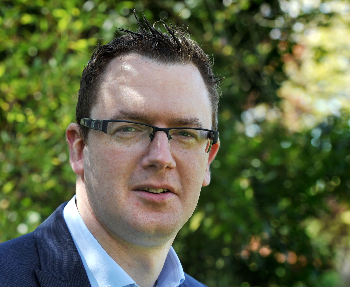 Chris Smeaton
Director of Commercial and Strategy
James Hay's modular approach to products - where you only pay for what you use, when you use it - enables the business to offer a truly flexible and fair approach to pricing on its range of retirement wealth planning solutions. Chris, who has worked in the SIPP and platform markets for over 19 years, was instrumental in bringing this modular approach to market and is responsible for developing new products and services in response to clients' changing needs.
Life before James Hay: Chris has held various roles across Abbey National and Santander before his current role within James Hay. Contributing to his wide business knowledge Chris has previously held posts such as Banking Manager, eCommerce Manager, Head of Funds Platform and Director of Marketing, to his role today as Director of Commercial and Strategy. He was the driving force behind eSIPP, Abbey Wrap, James Hay Online, iSIPP and Modular iPlan.
---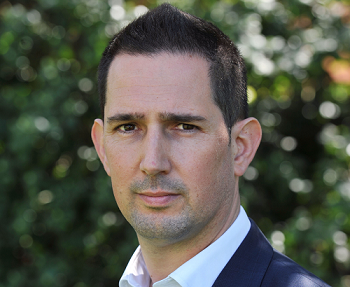 Paul Bagley
Director of Distribution & Adviser Marketing
Paul is responsible for implementing and managing the distribution strategy and is focused on ensuring James Hay becomes the platform for pre, at and post retirement wealth planning based on its unrivalled breadth of investment, wrapper, fund and income drawdown choice. The business partners with adviser firms providing end to end platform support and Paul's job is to make sure his teams help firms get the most out of the breadth of choice available on James Hay. Paul does that by applying the lessons learned from over 25 years working in this sector, including 10 years at the UK's biggest fund supermarket, Cofunds.
Life before James Hay: Paul held various sales manager roles at Cofunds and was responsible for landing and running the key clients at the fund supermarket. He joined the fund supermarket when assets under administration (AUA) were £1bn and when he left to join James Hay, Cofunds' AUA was hitting £65bn. Prior to immersing himself in platforms, Paul was a financial planning manager at NatWest.
---