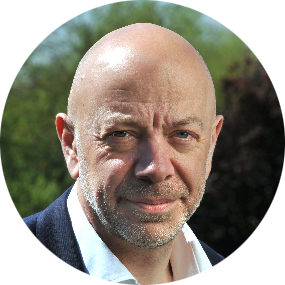 Alastair Conway




Chief Executive Officer
Alastair Conway cut his teeth in financial services as an IFA. That grounding at the coalface of financial services has never left him. As CEO of James Hay understanding the challenges advisers and their clients face is brought to bear on the direction he is taking the business – making it the platform for retirement wealth planning, focused on delivering unparalleled choice of investment type, wrapper, fund and drawdown options.
Before he took the reins at James Hay Alastair was Sales and Marketing Director of Cofunds, so he knows the UK platform market - and its challenges - inside out. In his varied near 30 year career in financial services he also worked with Zurich International on its global market and distribution strategy, was Head of Proposition and Commercial development at Sesame, the largest IFA network in the UK, and Chief Executive of The Clear Group.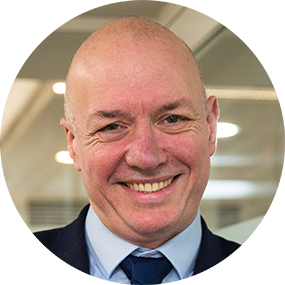 Gavin Howard




Chief Financial Officer
Gavin Howard joined as Group Chief Financial Officer on 18th April 2018 and was co-opted to the James Hay Partnership Board on 30th August 2018.
Gavin is a Fellow of the Institute of Actuaries with extensive experience in the financial services sector, including serving as Director of Strategy for Just Group plc, Director of International and Director of Equity Release for Partnership Assurance and Chief Financial Officer of In Retirement Services Ltd. Gavin is also a 3i-backed equity release specialist and has held actuarial roles for Barclays and Friends Provident.
His role incorporates strategy and leadership for teams of specialists, covering all aspects of financial planning, reporting; i.e. P&L, Management Information, Fees, and Taxation.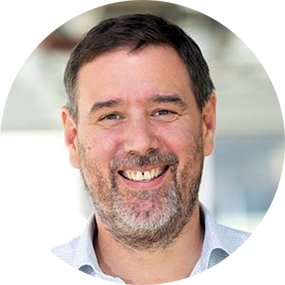 Alex Kovach




Chief Commercial Officer
Alex Kovach joined James Hay as Chief Commercial Officer on 1st June 2020. He's responsible for all commercial aspects of our operation including business development and sales, proposition and marketing.
He has broad general management experience with a focus on digital, consumer and early stage business start-ups and corporate ventures. As Chief Commercial Officer at Interactive Investor he oversaw a period of rapid growth that led to the D2C platform moving from 9th to 2nd largest in the UK. His other recent roles include Managing Director of Camelot Global Services and CEO for International Development at Ladbrokes PLC. He was educated at Durham University and has an MBA with distinction from Insead.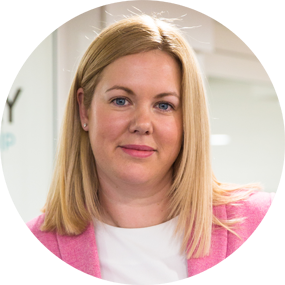 Louisa King




Risk and Compliance Director
Louisa King has more than 20 years' experience in financial services including 15 years in Risk and Compliance. She is currently the Risk and Compliance Director for James Hay Partnership and holds the FCA SM16 - Compliance Oversight and SM17 - Money Laundering Reporting Officer designations.
Prior to joining James Hay, Louisa held senior Risk and Compliance roles (including CF10) with the Royal Bank of Scotland, AXA Wealth and The Phoenix Group, with responsibility for the regulatory requirements for Banking, Life and Pensions, Mortgages and General.
Louisa has extensive experience of dealing with regulators and has been heavily involved with a number trade bodies, including the BBA and the ABI, to lobby for regulatory change. She has previously chaired the ABI's Platform Working Group and represented the platform industry at the cross-industry Transfers and Re-registration Group (TRIG).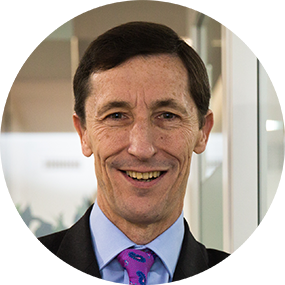 Stephen Mohan




Chief Operating Officer
Stephen Mohan is the Chief Operating Officer, with responsibility for the Operations and Change Delivery functions. Stephen has a wealth of operational experience within the industry, having held similar roles at Cofunds, Allfunds, DST (previously IFDS) and Calastone.
Originally an Army Officer, he later joined ICL working as a sales representative. Since then, Stephen's career has included working as a consultant for Gemini Consulting, as an IT Director for RBS Trust Bank Ltd, as a Managing Director for UK Retail Funds for Bank of New York and as a Managing Director of Retail Funds for M&G and Prudential. Stephen's interim roles include Chief Executive of Royal London Servicing and Executive Director of Fidelity and Funds Network. Stephen holds an MBA from City University Business School (now the CASS Business School).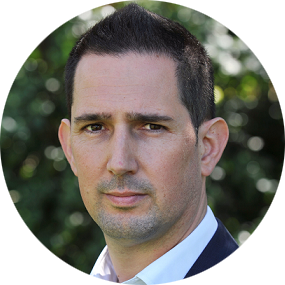 Paul Bagley




Distribution Director
Paul Bagley is responsible for implementing and managing James Hay's distribution strategy. His team partners with adviser firms providing end to end platform support, and Paul's job is to make sure they get the most out of the breadth of choice available on James Hay. He does that by applying the lessons learned from over 25 years working in this sector, including 10 years at the UK's biggest fund supermarket, Cofunds.
Paul held various sales manager roles at Cofunds and was responsible for landing and running the key clients at the fund supermarket. He joined the fund supermarket when assets under administration (AUA) were £1bn and when he left to join James Hay, Cofunds' AUA was hitting £65bn. Prior to immersing himself in platforms, Paul was a financial planning manager at NatWest.